Oct 17, 2017:

2017 OWCI Examiner Certification Course – Fall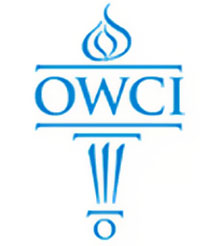 Reinisch Wilson Weier PC is proud to support the Oregon Workers' Compensation Institute's training and certification programs for claims examiners at our offices in Tigard, Oregon. Oregon law requires all new workers' compensation claims examiners to obtain "certification" by successfully completing an examination that demonstrates their familiarity with pertinent statutes, administrative rules, and claims procedures.
Since its inception in 1991, hundreds of Oregon claims examiners have obtained their certification by completing OWCI's "Basic Workers' Compensation" claims course and accompanying examination. The course is presented by OWCI Director and attorney Jerry Keene, the author of the course textbook who also designed the certification examination.
Fall Course: 2:00 to 5:00 p.m. on Oct. 17, 19, 24, 26, 31, November 2, 7, 9, 14, 16 (exam)
For more information and registration, please visit the OWCI