The Summer of Oregon CE Love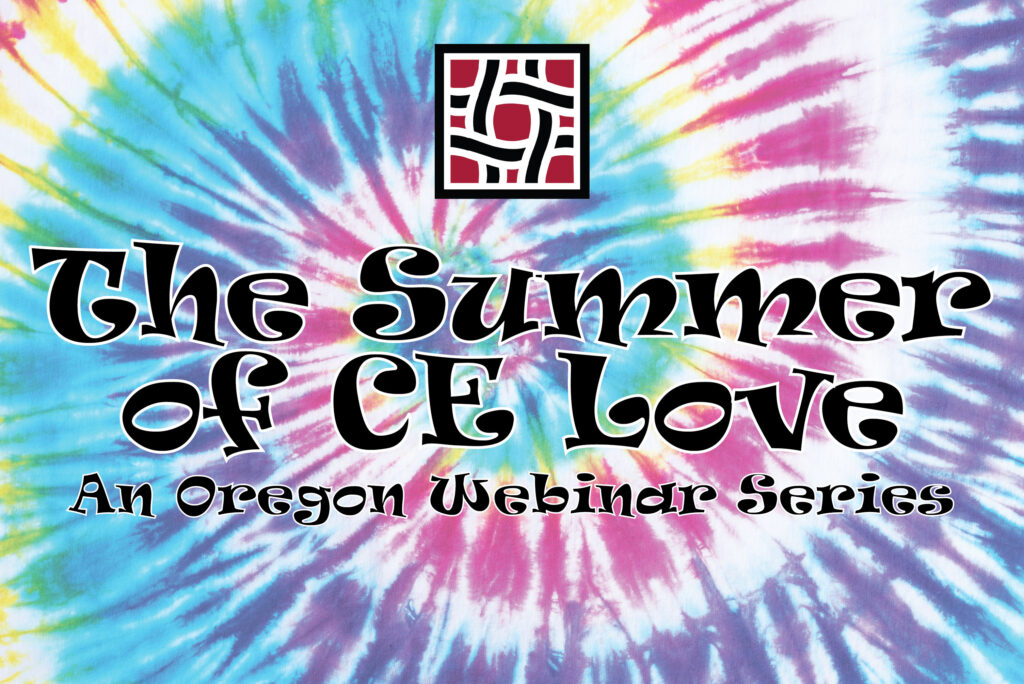 It's not 1967, but some of us fondly remember the tie-died shirts and flared pants, flower power and feelin' groovy. For this (be-in) webinar series, we ask you to turn on, tune in and take notes during four lunchtime webinars in June.
There may not be free love, but the webinars and 5.5 credits are free! 
June 9, 11:30 to 12:30
The Future of Workers' Compensation in Oregon (1 Credit)
Presented by Sally Coen, Oregon Workers' Compensation Division Administrator
June 16, 11:30 to 1:00
Legal Causation Considerations: Let's Talk AOE/COE (1 credit)
Presented by Attorneys Rebecca Fey
Discovery: What Do I Need to Disclose (0.5 credit)
Presented by Attorney Derrick Louie
June 23, 11:30 to 1:00
Weed (and Worse!) in Workers' Compensation: the impact of decriminalization (1 credit)
Presented by Attorneys Kelly "Reef" Niemeyer and Kat "Smack" Wolfe
Settlements: CDA vs. DCS vs. Stipulated plus a BRIEF review of Medicare considerations (0.5 credit)
Presented by Attorneys Vincci Lam and Allyson Swecker
June 30, 11:30 to 1:00
Significant 2020 Oregon Board and Appeals Courts decisions (1 credit)
Researched by Trisha Hole, presented by Attorney Amy Osenar
Closures (0.5 credit)
Presented by Attorney Matt Fisher and a closing expert TBD