Our friendly little Rhino has been traveling far and wide; he gives you this riddle:
Mirror, mirror, light so bright
Can you name this East Coast light?
Where's Rhino?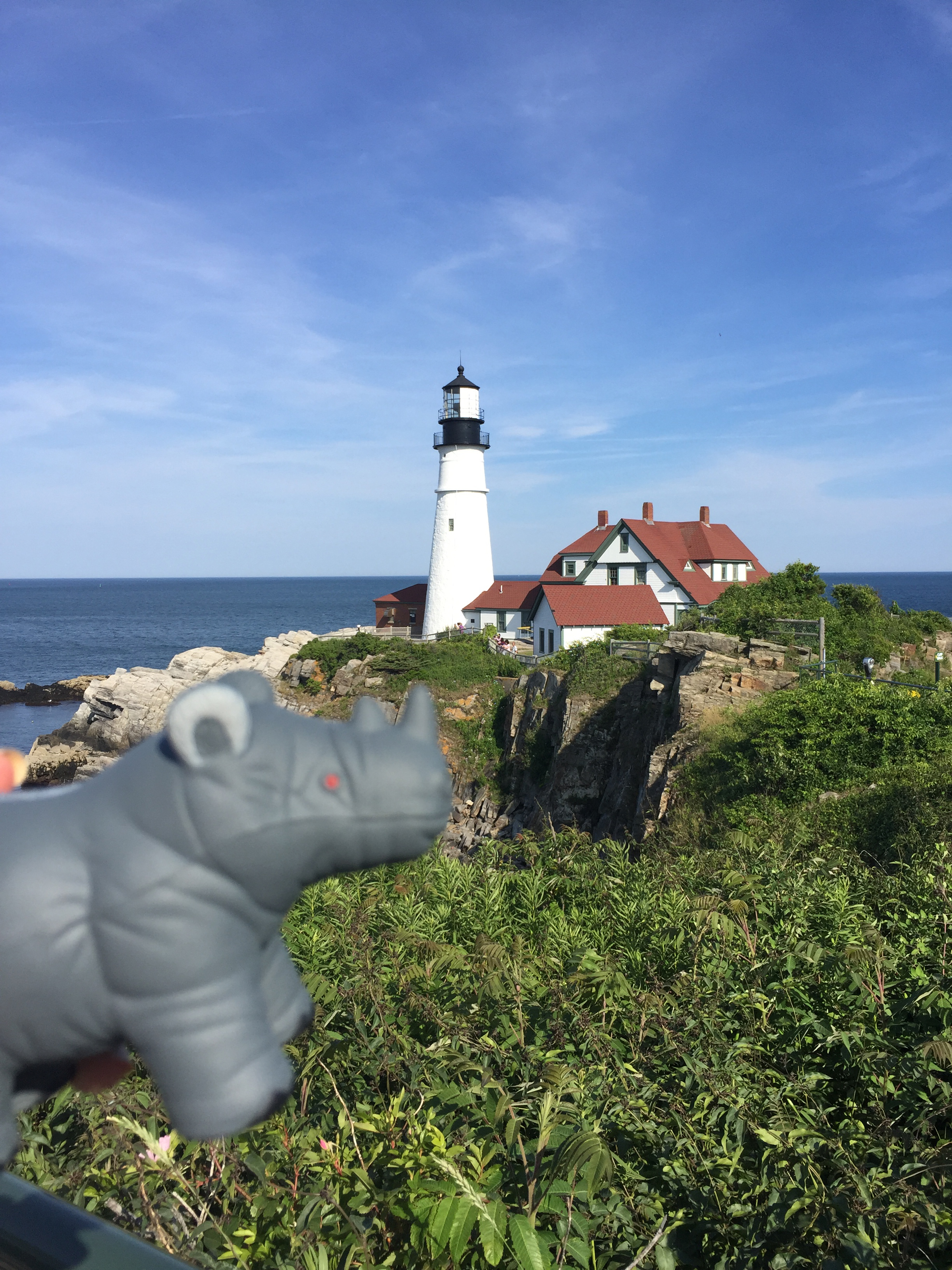 Guess where in the world is Rhino — the state or the landmark in the picture with Rhino — we'll send you a free drink at Starbucks. First person to email me ([email protected]) a correct answer wins! (Sorry, "Planet Earth" or other technically correct, but equally vague answers won't win! One win per person per year.)
Our little Rhinos have been on vacation all across the state! Tricia Jones at CorVel correctly guessed he was at Cannon Beach.

Like our blogs? Please nominate us for the American Bar Association 100 best legal "blawgs." Click here.